Our experience with Tim was fantastic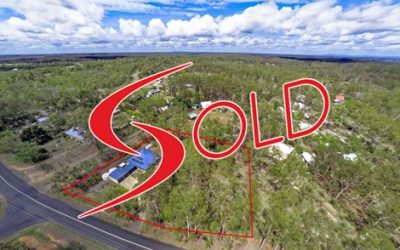 Tim was very professional and extremely helpful in securing the property that was just right for us. His level of communication was exemplary and we would highly recommend Tim to any of our friends and we wouldn't hesitate to use his services again ourselves.
10 Commodore Drive, South Bingera
Adam & Linda (Buyers)
Wonderful to deal with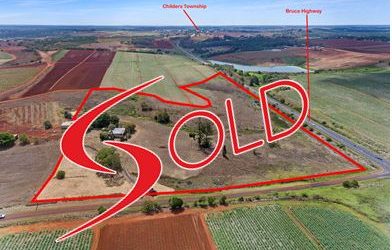 From the first phone call Sonia was wonderful to deal with. She's full of knowledge and was always happy to answer any questions we had along the way. As a bonus she's honest and down to earth, too! Thank you Sonia for helping us purchase our family home!
22 South Isis Road, South Isis
Rebecca & Matthew (Buyers)
VERY SATISFIED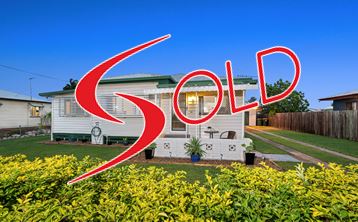 Professional and very willing to assist. Would recommend to others when purchasing a home.
(Buyers)
100% Happy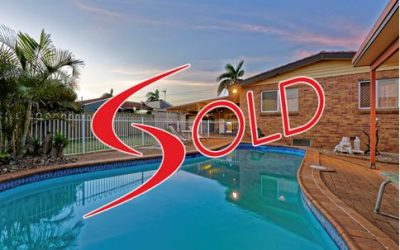 We couldn't have asked for a better experience in selling our home. Tim took the time to listen to our needs and helped us with everything we needed to know. He was there for us every step of the way. We honestly believe you would not find too many agents this committed to their clients. Couldn't recommend him enough. 100% Happy.
John & Robyn (Seller)
EXCELLENT SERVICE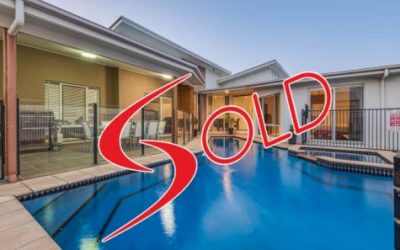 Tim has exceptional knowledge about his field of practice. We had a very smooth processing of our purchase. We would recommend him to anyone who wants to have an agent.
Sarin & Deena (Buyer)
PROFESSIONAL, KNOWLEDGEABLE: AN OUTSTANDING AGENT WHO GOES ABOVE AND BEYOND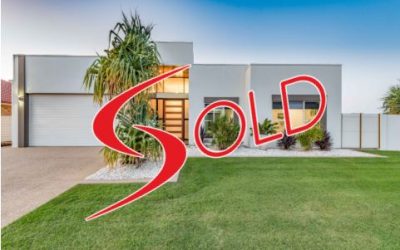 Tim's proactive approach in the sale of our home meant that we had confidence in him from the onset. Tim was always open to how we wanted things done as well as constantly keeping us in the loop with the marketing strategies he was implementing which always saw him go above and beyond in his efforts in the sale of our home. Tim was always contactable and we felt he had our best interests at heart. His in-depth knowledge of our local area and beyond meant that Tim was able to market a lifestyle to potential buyers. Tim was aware of our motivation for selling and always kept this at the forefront of his mind when marketing our property. We cannot recommend Tim highly enough if you are considering buying or selling a property. You can have confidence that you will be dealing with a true professional with vast experience in buying and selling in our local area.
Glen & Kellie (Seller)
Great Lady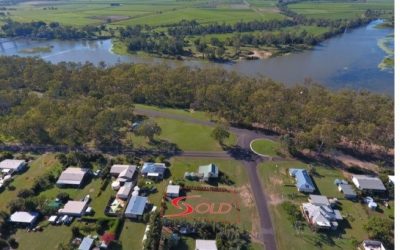 Sonia is a very good agent, always contactable and prepared to put in the little bit more effort that most others will not do. Highly recommend to anyone wanting good service buying or selling I have dealt with Sonia for both.
Gary (Seller)
Professional Real Estate Agent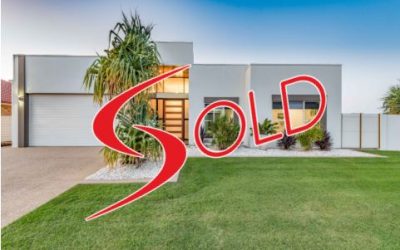 Tim followed up and kept us informed all the way through the purchasing process. I could tell he really cared about both parties, the vendor and us ( the buyers). I'll definitely keep Tim in mind if I ever wanted to sell the property.
James & Krystal (Buyer)
Great Service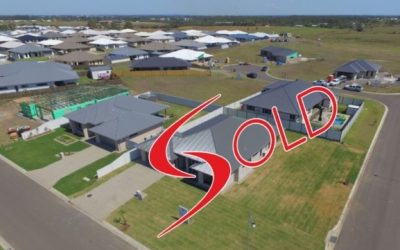 Sonia was great to deal with, nothing we asked was an issue. Came back to us straight away with answers to any questions. Was up front and came a cross as nice person that we could trust.
Barry & Shonnay (Buyer)
Top Marks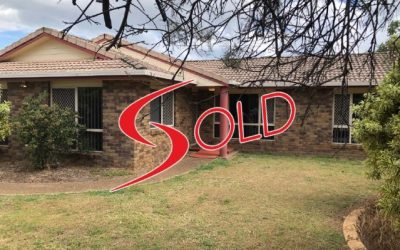 Tim made the purchasing process easy, and it was a great experience from start to end.
Christine (Buyer)
WELL WORTH THE MONEY, GOT ME THE SALE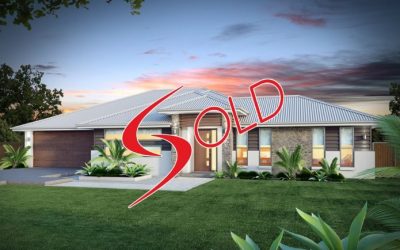 I had been trying to sell my vacant land for two years previously (on the cheap) through several local and online Real estate agents with no luck. We were even trying to advertise ourselves through Facebook and gumtree with no luck. I was recommended to use Sonia at Synergy Bundaberg by a friend that had used Sonia in the past for a quick successful sale
Vacant land wasn't selling around the area (Childers) as there was an over supply, Sonia came up with a marketing idea that proved successful and we got the sale, it did cost over a thousand dollars however the land was costing me a thousand dollars a month sitting there so it was worth the money in the end.
Lee (Seller)
OVER & BEYOND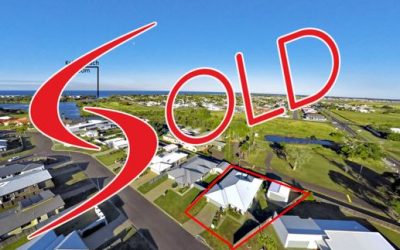 Sonia was incredibly helpful and always was happy to support me as I navigated the purchase of my first home in Bargara. Such a beautiful house and the perfect home – thank you Sonia: you made the whole experience a happy and trouble-free process.
Tonia (Buyer)
WELL DONE SONIA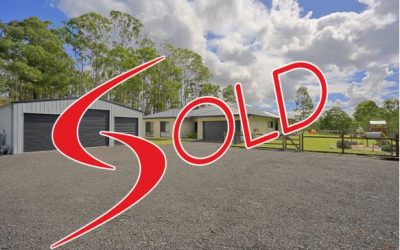 It was a long battle with the Covid virus and Interstate buyers All stacked up against us but Sonia pulled through with her determination and her very pleasant nature, she seem to be in total control the whole time , we are very happy with the outcome. Thank you Sonia.
Rodney (Seller)
WILL WAS AN AWESOME AGENT AND A VERY NICE PERSON
Will was great selling our ocean front block of land at Innes Park North. Very helpful, reliable, and achieved multiple Contracts with our sale, achieving more than the listed price. Will is very dedicated to his work and we would highly recommend him to everyone. We will use him again in the future.
Thanks Again Will it was a pleasure.
Robert & Susanne (Seller)
Our experience with Tim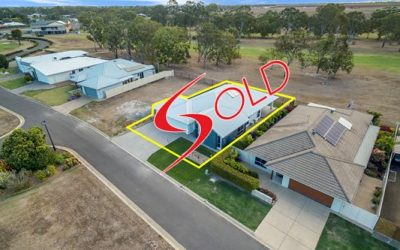 We found Tim to be very professional, friendly and always willing to help. He had out interest at heart, thank you very much Tim.
John & Pam McDowell (Sellers)
Wow what an easy sale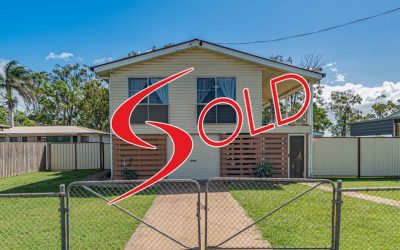 He was a pleasure to deal with. He made the experience of selling my house seamless and easy.
Duncan & Rachel (Sellers)
PROMPT SERVICE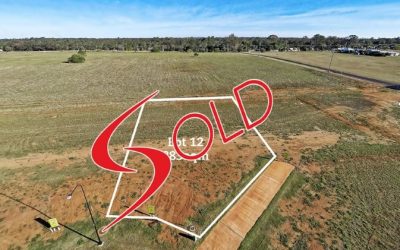 Thank you for your support in buying my first block of land! I will be recommending your services. It was a pleasure doing business with you.
Emma (Buyer)
VERY HELPFUL & KNOWLEDGEABLE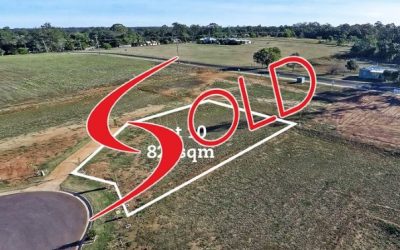 Sonia was lovely and very helpful in assisting with the purchase of our land. As first time land buyers Sonia was happy to answer any questions and was a pleasure to deal with throughout the process.
Shane & Donna (Buyer)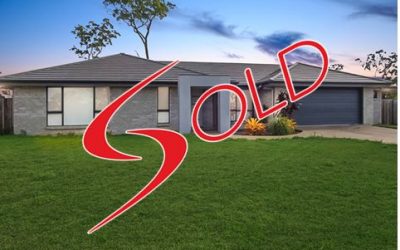 Sonia was professional, friendly and really knows her local market. Was a treat to deal with and sold our property in the time frame she suggested from day one. We would highly recommend Sonia to anyone interested in buying or selling in the greater Bundaberg area.
Peter & Kerry ( Seller)
Fantastic Professional Service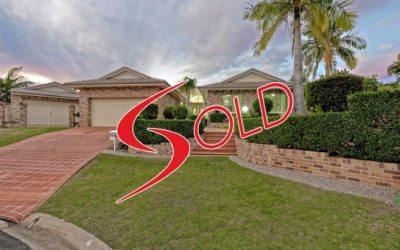 We have bought and sold other properties before, but the purchase of this property ,with Tim's assistance, has been the best, and easiest one yet. Tim was extremely helpful, always polite and no question was too difficult or troublesome to answer. Our dealings with other local agents left us a little sour as they all seemed in a rush and after the big $$$, but Tim was far more helpful and professional with his approach to the sale. Out of all the agents around here, we would recommend, and already have done so, his services and company to work colleagues, friends and family
Terrence & Gabor (Buyers)
Professional but also relaxed made us feel both important and informed. Very likable Personality
We recently purchased our lovely dream block of land from Sonia and her team. We have never build a house we have always purchased ready build properties. Sonia made us feel relaxed and informed about every step. She always answered our questions where in person, on the phone or emails.
Leanne and I would highly recommend her to anyone. Thanks Sonia.
Stephen & Leanne( Buyer)
Sonia was proactive in selling our home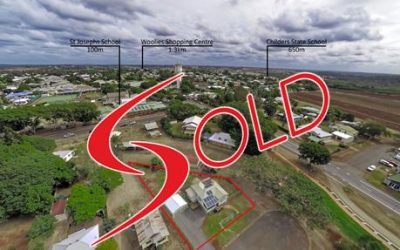 Sonia was up front, no hidden fees or expectations, she was very proactive in obtaining potential buyers for the sale of our home. Wherever possible Sonia would phone us with updates on the selling market and lucky for us we managed to get a buyer in a short time. The sale went through smoothly, no hiccups, all was an easy experience. Obtaining a good photographer as advised by Sonia was a key component in getting interest from buyers, I would highly recommend the photographer and Sonia to help sell your home.
Karen & David ( Seller)
Above and beyond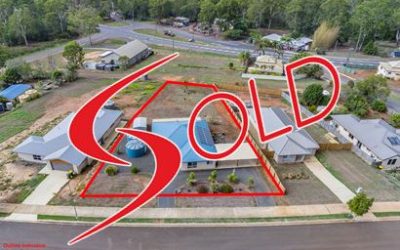 Sonia is very experienced, professional and was very accommodating. Purchasing my 1st in another state during Covid 19, Sonia went above and beyond making sure all went smoothly.
Leel (Buyer)
Very Pleased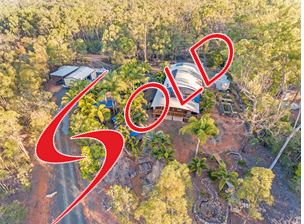 From the moment we first met with Sonia she had our best interests at heart. Nothing was ever too much of a bother to her. She sold our house quickly and everything settled without any drama. We would highly recommend Sonia and Synergy.
Emma & Tony ( Seller)
Another Sale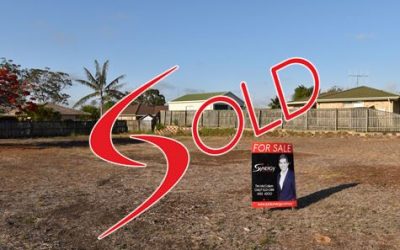 I have always found to work hard on what I have had to sell. He has a good knowledge of the property market. Tim has always kept me up to date while selling a property. He has sold 5 properties for me.
Keiran & Dellice ( Seller)
Outstanding Service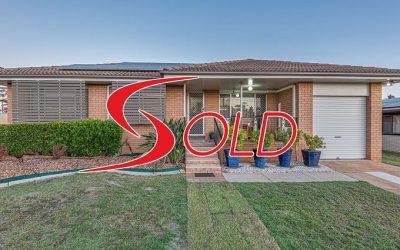 Tim McCollum from Synergy Bundaberg provided me with a very professional and smooth running service with the sale of my home. With a turn over of six weeks from the time of listing to settlement, I could not have been happier with how the sale went. Tim and his staff are pleasant, always available and provided me with ways to present my home for sale.
Thank you Tim.
Lyn (Sellers)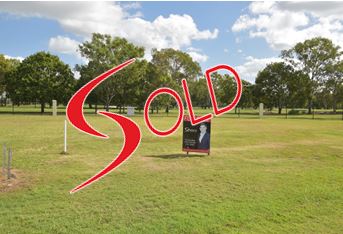 We have been very satisfied with Tim's efforts in selling 3 properties for us, three developed lots and one community title lot.
Pat & Marilyn (Sellers)
HIGHLY RECOMMENDED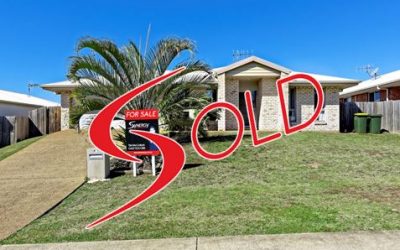 We were selling a house from interstate but Tim handled everything.
He was committed and worked hard for us and achieved a good result. We could certainly recommend Tim for selling a property.
Fiona & John (Sellers)
What a great result, I never thought I'd get full asking price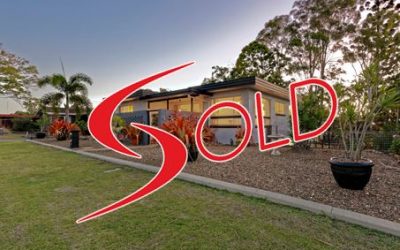 We got off in the " rough" in the beginning didn't we Tim, but once we understood each other, we'll it was plain sailing to a great result. I've recommended Tim to a couple of my best friends, who are also looking to sell, I hope they contact you ASAP. Thankyou so much for all your help Tim. Best result ever.🌿🦜🌿🦜🌿
Leanne (Seller)
I trusted Tim from the beginning and he did not let me down, very professional agent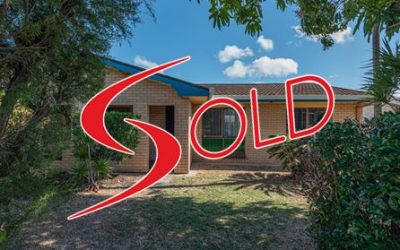 I put my trust in Tim and it was through his great knowledge and professionalism that things fell into place his communication was brilliant a true professional thanks Tim.
Brian (Seller)
WILL IS A GREAT GUY KNOWS HIS STUFF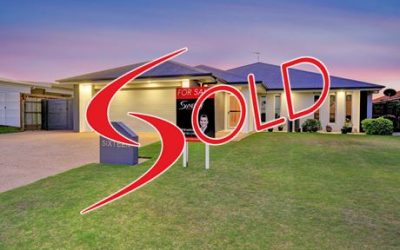 We will use Will's services again if the need arises. He is always very obliging, willing to listen to the client and always returns phone calls. We will recommend him to family and friends.
Lawrence & Jennifer (Sellers)
HOMEBUYERS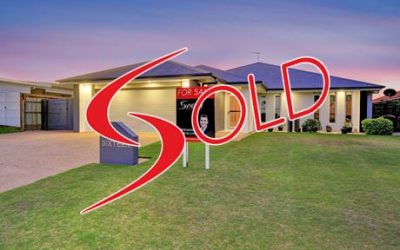 Being novices at this game we asked a lot of questions. Yet no matter when or where Will Beresford always addressed our concerns. He never made us feel as though we were wasting his time. We found him to be friendly, easy to talk to and professional. Would highly recommend him.
Garry & Elizabeth (Buyers)
BEST AGENT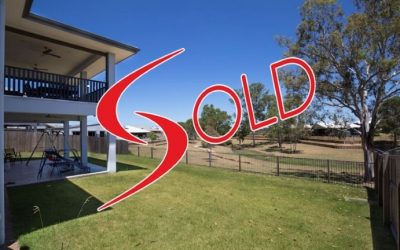 Great Agent who knows the market very well. Very lucky to have worked with her.
Talat (Seller)
Excellent service, fast and friendly. Highly recommended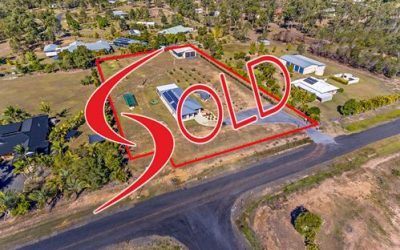 Sonia has all the attributes of a good real estate business. She is honest, intelligent and very friendly .Sonia gets the job done as she did for me, and therefore highly recommended for any one out there looking for real estate business, either selling or buying and rental. I am impressed with her professionalism. I am happy to have selected her to sell my property and buy new land.
Mario & Theresa Seller)
Great Agent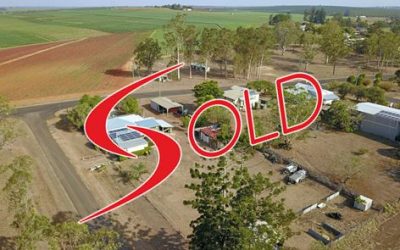 One of the best sales agents. Property was sold with in a couple of weeks of Sonia listing it. Very happy with her and her team.
Jodie (Seller)
House Purchase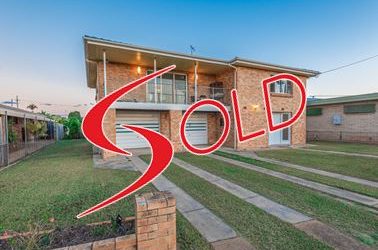 Tim was great to deal with, approachable, good knowledge of the house we purchased and the market. Would definitely deal through him again 🙂
Wayne & Patricia (Buyer)
Professional Service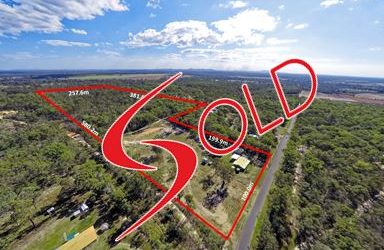 A big thank you to Tim and staff at Synergy. He was professional and very helpful in the sale our house. We went with Tim because he showed us he knew the housing market. We felt he would be the best agent to promote the sale of our house. Thank you for your hard work and help throughout this process.
Adam & Tracy (Sellers)
Thank you Tim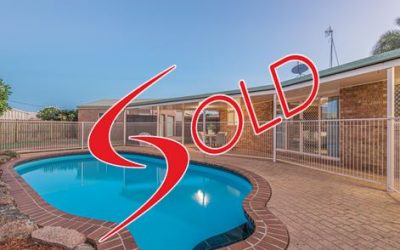 Thank you Tim for the very professional way in which you handled the sale of my property. The time and effort you put in to explaining everything about the process was very much appreciated too.
Heather (Seller)
Exceptional Service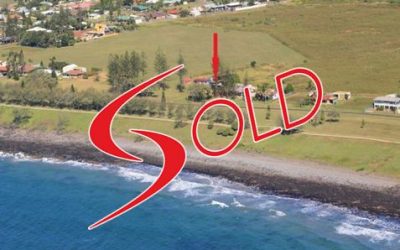 Sonia made the purchase of our home seamless and stress free, her willingness to ensure all parties where informed made the process pleasurable.
Bradley & Daisy (Buyers)
GREAT RESULT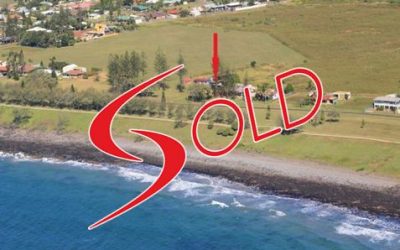 Sonia is very professional and certainly knows her product and how to negotiate a sale.
Clinton (Seller)
PROPERTY SALE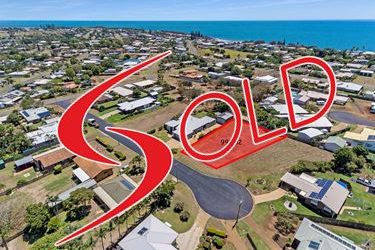 Thank you Sonia for dealing with our property sale this year, appreciate your help.
John & Debra (Seller)
EASY TO DEAL WITH AND GOOD COMMUNICATION AND FOLLOW UP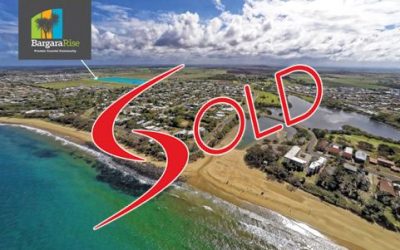 Will kept us informed and up to date on the purchasing of a block of land. Easy to deal with and good communication and follow up.
Gavin & Rosemarie (Buyers)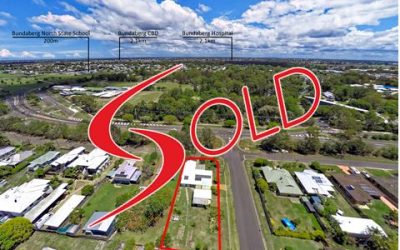 Right from the start Tim McCollum was professional and courteous. From viewing the property ad to experiencing the Open House all the way to Settlement of the property we had a very pleasant experience with Synergy. We would have no problems with recommending Tim and Synergy to anyone looking at purchasing a property.
Geoffrey & Robyne (Buyers)
QUICK AND EASY SALE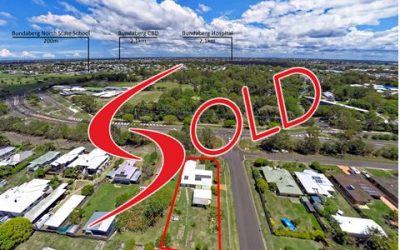 Tim put a great deal of effort into helping us to decide on our own realistic sale price for a quick sale. He also provided valuable advice to assist us in 'de-cluttering' to show our house to advantage. The result…full asking price from the first open house! Thank you Tim for making this a relatively painless experience.
Raymond & Ruth (Sellers)
ALL WENT WELL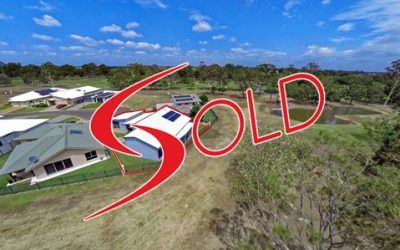 Good agent well knowledged about local property, highly recommended!
Yujuan & Robin (Buyers)
KNOWLEDGEABLE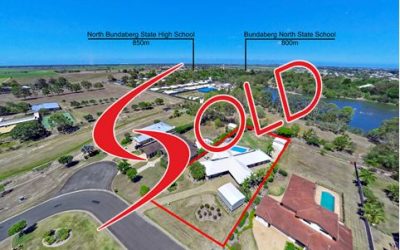 Tim was very professional in selling our house he gave us very important guidance in how to prepare for sale and we got the results we were after.
Roger & Maria (Sellers)
Welcome Creek School Sale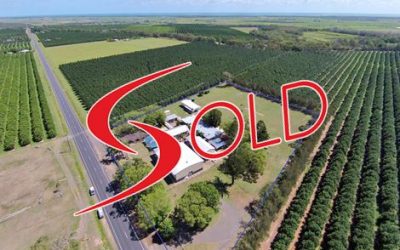 Tim was prompt at getting the sale through and that is what most buyers want. We thought it was a fair price and Tim's service was exemplary.
David (Buyer)
Easy and Responsive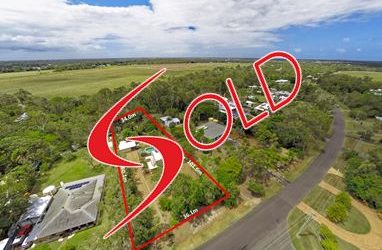 This was our first time buying a home and we love it. We found Tim to be transparent and helpful . He provided advice to us and made himself available to us as needed, with us living away from the area. We can't thank Tim and Synergy enough for making our dream come true.
Laurence & Angela (Buyer)
Polite, Always returned our calls if not available at the time, Very Professional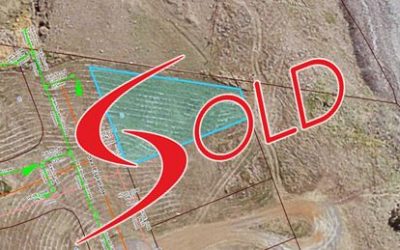 We had spoken to Sonia on the phone a couple of weeks prior to our decision to make an offer on the land. When we organized a meeting to make the offer in writing Sonia presented all applicable documentation including building caveats and such. Within an hour the contract was drawn up and signed by ourselves. Sonia phoned us later in the day, as she said she would, to let us know how the negotiations were proceeding which resulted in a positive outcome. Sonia was very professional throughout and knowledgeable about the area.
Ian & Suzanne (Buyer)
Good Experience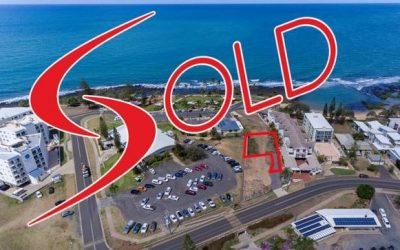 Was very personable and was pleasant experience.
Susan (Buyer)
Experienced and Professional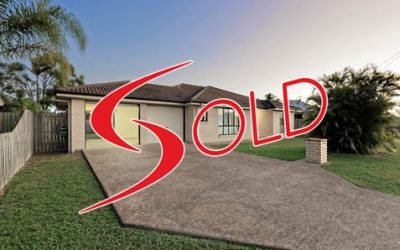 Tim used his experience while presenting our property in it's best light which resulted in a rapid sale at a most satisfactory sale price.
Art & Jan (Seller)
Extremely helpful, friendly and confident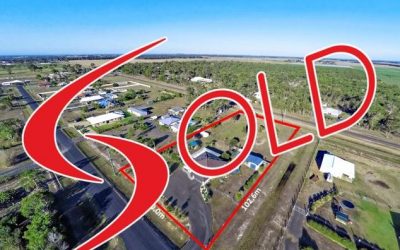 Sonia firstly Sold us a block of land then sold our home with the minimum amount of fuss. Sonia was confident, helpful and knowledgeable. Every request we had Sonia fulfilled. We have so much confidence in Sonya and would recommend her to all our friends. Thank you Sonia.
Wendy & Charles (Sellers)
Three Days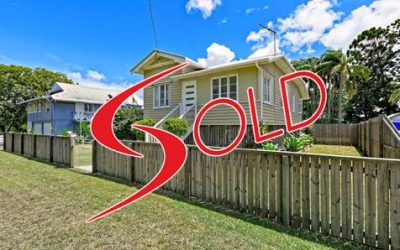 I was recommended to speak to Tim McCollum for the sale of my property. I couldn't be happier with the outcome. Tim made everything so easy to understand with plenty of good advice, advertising options, housing comparisons and he was more than interested to answer all my questions. Tim is very professional, but has a warm friendly approach which makes you feel at ease. His advice was spot on. The house was sold within 3 days at the price he predicted and I was given a refund on some of the advertising costs. Thank you Tim McCollum and Synergy. I will certainly recommend and use your agency again.
Ally (Seller)
Very Warm and Professional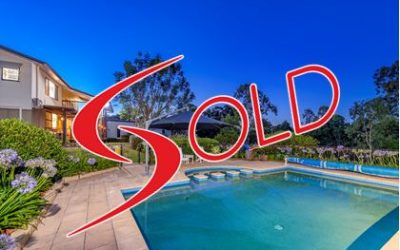 As we were purchasing our property from interstate, it was really important to have good communication and Sonia ticked all the boxes for us. She was quick to get back to us and was excellent in dealing with any issues that came up whilst keeping both parties happy. She was very professional and has a great local knowledge of all things Bundaberg. We would recommend Sonia to anyone for either buying or selling.
Darren & Lisa (Buyers)
No Nonsense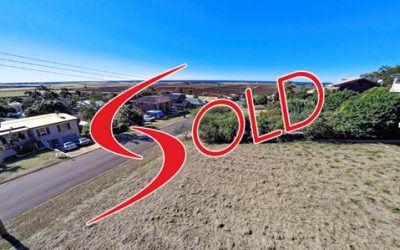 After unsuccessful attempts to sell our property with other agents, Tim managed to execute a sale. Tim is very knowledgeable of the area and his no-nonsense approach was appreciated.
Nadja & Christopher (Sellers)
Exceptional Customer Service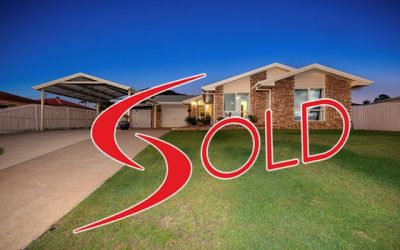 Sonia's knowledge and experience was refreshing and gave me confidence. She kept me informed and supported my decisions. I would have no reservations to recommend her to my friends and family.
John & Leanne (Sellers)
Efficient and professional agent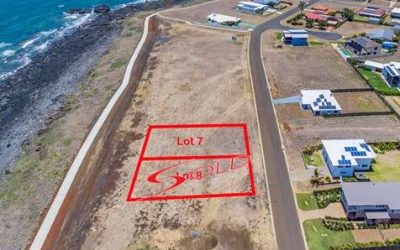 Sonia facilitated our purchase very smoothly and professionally. We recommend both her and Synergy Property Specialists to anyone needing a property agent.
Mark & Ingrid (Buyers)
Fantastic Buying Experience
Sonia Hancock was one of the best real estate agents we have ever made contact with! Not only was she approachable and friendly, she was also very knowledgeable of the property we inspected (not your average property, there was a lot of questions she had to field) and ultimately purchased! Thank you so much for your professionalism, you made the experience of buying less stressful and as painless as possible – if we ever have to buy or sell in the future, we'll be contacting Sonia – highly recommended!
Steve & Heather (Buyers)
Sonia from Synergy was fabulous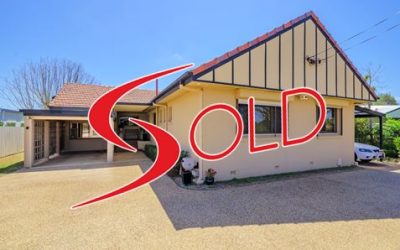 After viewing a few houses we honestly thought we wouldn't find what fit with our family then I seen Sonia from Synergy & Sonia found the perfect home we were looking for. I would highly recommend Sonia who went above & beyond to help us out. All the staff at Synergy were fabulous & I'd like to thank Tammy for being there to help out too.
Douglas & Olivera (Buyers)
Very happy with Tim & his team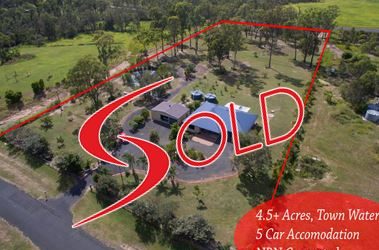 Our property sold very quickly through Synergy, they had potential buyers looking through our property within a couple of days, I would highly recommend Tim to anyone thinking of selling. The gift card was well spent at Bunnings, thank you.
Bill & Shirley (Sellers)
Great Service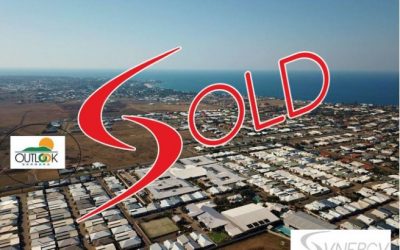 Will was really helpful when I purchased my block of land. He was very friendly and was only to happy to answer any queries I had. He also put me on to a great builder.
Donna (Buyer)
AMAZING LADY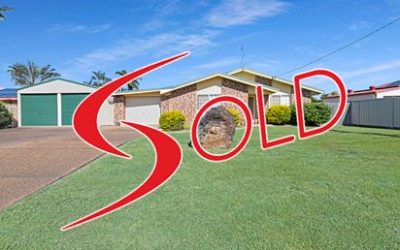 Sonia was extremely knowledgeable and easy to deal with.
Neil & Noeline (Sellers)
STRESS FREE BUY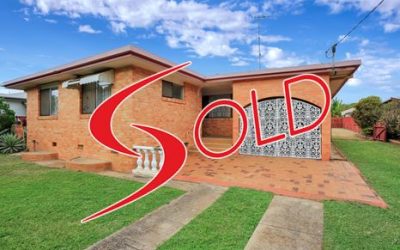 Will made the whole process of buying a little renovators delight easy and stress free. Thank you!
Zack & Jackie (Buyers)
Awesome Real Estate Agent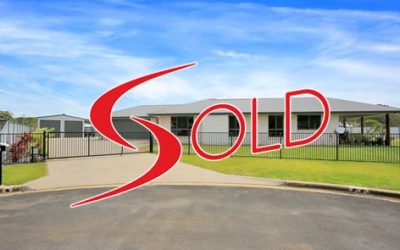 Tim is professional, friendly, approachable and knowledgeable and has a positive attitude. Definitely recommend Tim's services.
Helena (Seller)